Franklin Village Flooring Installation Contractor
20 Years of Experience
Custom flooring professionals
Quick estimates and transparent pricing
Owner present on every job
Flooring Contractor You Can Trust in Franklin Village
Floor installation company near me is one of the most popular searches in Google for people searching for a floor installation contractor in Franklin.
Whether you want hardwood, laminate, tile or vinyl floors installed, Detroit Painting & Remodeling Pros has the practical knowledge and expertise to help you accomplish the design you want for your home or business.
Our prices are competitive and our work is exceptional. We also work on a number of commercial and residential construction projects. From a single room to a full house, restaurant, or apartment building, we've done it all.
We are a locally owned home improvement contractor. We serve Franklin and the surrounding areas.
Fast & Easy Detailed Quotes
A Locally-Owned & Operated Painting Company
Fair & Transparent Pricing
Professional painters with over 20 years of experience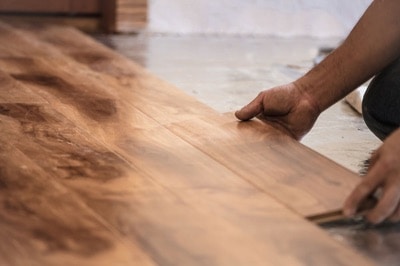 HARDWOOD INSTALLATION IN FRANKLIN VILLAGE
Hardwood floors are a popular choice for any area in your home, as they are both beautiful and lasting. We can assist you with everything from your foyer through your kitchen, stairs, and bedroom. Installing your flooring by a hardwood  professionals ensures that they will look great and endure a long time.
LVP / VINYL INSTALLATION IN FRANKLIN VILLAGE
If you wish to make a lasting impression with your flooring but do not really want to pay the expensive price of hardwood or stone, luxury vinyl may be the way to go. With its spectacular appearance and budget friendly pricing, luxury vinyl has become the go-to flooring substitute.
LAMINATE INSTALLATION IN FRANKLIN VILLAGE
If you prefer the look of hardwood flooring but are on a budget, laminate flooring is a great option. We would be pleased to install laminate flooring in Commerce that you have pre-purchased or we can offer a selection through our vendors and suppliers.
TILE INSTALLATION IN FRANKLIN VILLAGE
We are experienced in working with various kinds of tile such as ceramic, porcelain, glass, marble, granite and natural stone tile. We offer installation on floors, walls, bathrooms, showers, entrance ways, etc. We deliver many solutions from simple elegance to elaborate designs.
STONE INSTALLATION IN FRANKLIN VILLAGE
Stone flooring is a beautiful and durable option for homeowners. Breaking with tradition of using stone only in bathrooms, kitchens, and entranceways is starting to become increasingly popular. Stone is being utilized in a variety of ways, including living rooms, dining rooms, and bedrooms.
BACKSPLASH & WALL TILES
Adding a backsplash to a kitchen or wall tiles to a bathroom may absolutely transform the room's look. This easy addition is an easy, cost-effective way to update a kitchen or bathroom on a budget with Detroit Painting & Remodeling Pros. Get in touch with us now for a backsplash installation consultation.
SCHEDULE APPOINTMENT
We want to make sure that your in-home flooring consultation fits into your hectic schedule as smoothly as possible. Let us take care of the logistics. We guarantee a timely and attentive appointment.
WE WILL COME TO YOU
There is no better place to get a true sense of what flooring options will work best for you than in the actual rooms. We will work around your schedule! We will be more than happy to answer any questions you may have.
FREE ESTIMATES
We will provide an exact price for flooring installation without any hidden fees or surprise expenditures by visiting the home or building. Your estimate will be comprehensive and simple to comprehend.
PROFESSIONAL INSTALLATION
Each of our crew members is dedicated to delivering great workmanship with every installation, ensuring that we keep our promises of excellence. We are simply professionals in the installation of all types of flooring.